Sex Addiction Counselling and Sex Therapy
Private Sex Addiction Counsellor in Kent
Confidential and sensitive sex addiction counselling. David Goodlad specialises in providing counselling for sexual compulsion, sexual addiction and porn addiction. He treats all types of sexual obsessions. We can help you understand sex addiction signs.
Read what David's patients say about him by clicking here.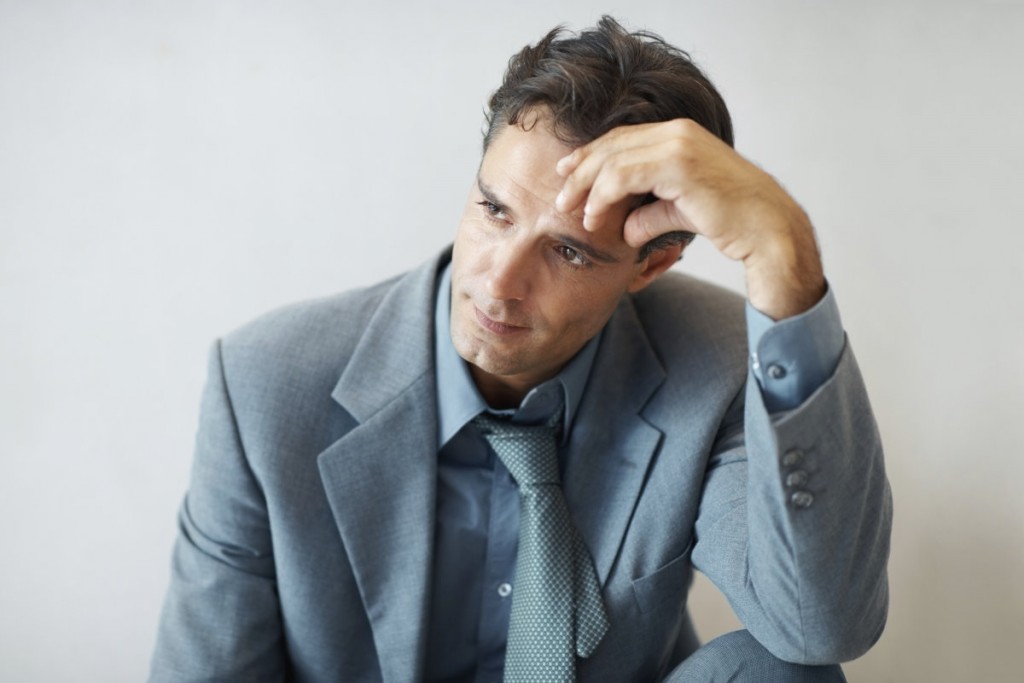 Do you need help to stop your sexual behaviour? Do you feel you are betraying the trust of others?
Do you help with sex addiction, dishonest sexual habits and sexual compulsion?
Are you looking for an experienced sex addiction counsellor? Is your behaviour getting you into trouble?
Have you crossed the line?
Call for an appointment with David Goodlad 01227 290 098.
Sex addiction and sexual compulsion counselling in Canterbury. My name is David Goodlad and I am the senior sex addiction counsellor for Canterbury Healthcare. I have been a psychotherapist counselling sex addicts for over twenty years. I provide sex addiction counselling in Kent. As a counsellor I help patients come to terms with their feelings of shame, fear, betrayal and anger. The research indicates that a growing number of men using the internet in Kent are experiencing addiction level problems.
There is no need to suffer in silence. Call 01227 290 098.
Sex Addiction and Sexual Compulsion Treatment
My sex addiction and sexual compulsion treatment programme is available Monday to Friday.
In addition to single weekly therapy sessions I also provide intensive programmes. I offer intensive programmes as an alternative to residential sex addiction rehab.
Each of my clients receive a tailor made counselling programme that is bespoke to their needs. The sexual compulsion treatment programme runs in half days, two to three times weekly.
With my colleague Natalie Prior we also provide counselling for partners of sex addicts. We help them express and understand their own feelings. We help these relationships through their very difficult time. We can help  partners understand how to get their feelings across in what is often a very tense and painful situation.  Call 01227 290 098
Sex Addiction Signs
Sex addicts spend a great deal of time obsessing about sex, planning it, hiding it, recovering from it (through shame and guilt), trying to stop it, searching for it (in many forms), engaging in it, looking at it, listening to it, watching it, feeling uneasy when they can't access it,  the list goes on.
In sex addiction mobile telephones and tablets are preferred when watching porn. They are also used in sending and receiving anonymous pictures with sexual imagery. Numerous anonymous email accounts when accessing covert dating sites can be used to make contact through a traceable Facebook account. However, Facebook accounts are generally preferred for initial mild flirting.
Activities range from sending and receiving explicit personal images, to casual contacts, to meeting complete strangers for one off casual sex. Facebook images are copied of people known to the addict. Chat rooms, private rooms and dating sites are generally activities that are engaged in as a cluster. The variations are as endless as the imagination.
If you have concerns about these types of behaviours, call us for a confidential appointment with a leading sex addiction counsellor.
Understanding Sex Addiction
The process of becoming a sex addict and engaging in compulsive sexual behaviours can begin at an early age.
Early in their life the sex addict may have had direct contact with or access to a sexual image. They may also have adolescent contact with a sexually active person or be exposed to a sexual experience.
These experiences affect a 'fork' in their 'normal' sexual awareness and preference pathway. Our counselling programme helps explain this. This 'fork' can very often affect the ability of the sex addict to be emotionally intimate. Sex becomes objective and partners become and often feel like objects. Our sex addiction counselling programme can really make a difference in understanding and addressing this.
In general, sex addicts will have a socially acceptable level of interest in sex 'on the surface' and construct an illusion as such. At the same time a 'covert' interest develops.  Sex is seen in a manner that is remote, objective and almost entirely without feeling, intimacy or emotional connection. This often leads to the development of 'non personal' sexual encounters, such escort services or carefully chosen 'anonymous partners' through on line dating sites. The addict doesn't comprehend the level; of betrayal a partner may feel.  Call 01227 290 098
Sex Addicts
The sex addict will have effectively created an outward illusion that all is normal, and an inward delusion that allows them to continue. They will invest a lot of energy in keeping up the facade and hiding any evidence that might expose their behaviour. It is a delusion that is definitely treatable.
The progression of the problem can involve constant or obsessional fantasying. This 'acting out' can involve multiple sexually driven affairs, always with a 'partner at home' in complete ignorance. Even at this stage a sex addiction counselling programme can help to turn things around. The act of sexual addiction takes many forms. Various mediums are utilised and various activities engaged in.
The sex addicts attitude of 'non personal sexual encounters' is an attitude that partners of sex addicts often battle to understand the most.
When the deceit and covert sexual behaviour is found out, partners of sex addicts often look to themselves for why this happened. They question if they are the cause of their partners betrayal behaviour.
David Goodlad has helped repair countless marriages and relationships blighted by sex addiction. He has a structured and caring approach. Call 01227 290 098  for a confidential appointment with a qualified Psychological sex addiction therapist.
Sex addiction help in Kent
Maidstone sex addiction counsellor
Do you want to talk to an experienced sex addiction counsellor in Maidstone Kent? I am only 40 mins from ME14 4QN.
Are you looking for sex addiction counselling in Maidstone Kent? I am only 40 mins from ME14 4QN.
Call 01227 290 098
Ashford sex addiction counsellor
Would you to talk to an experienced sex addiction counsellor in Ashford Kent? I am only 30 mins drive from TN24 0PS.
Are you looking for sex addiction counselling in Ashford Kent? I am only 30 mins drive from TN24 0PS.
Call 01227 290 098
Gillingham sex addiction counsellor
Experienced sex addiction counsellor in Gillingham Kent. I am only 40 mins from ME7 1XE.
Are you looking for sex addiction counselling in Gillingham Kent? I am only 40 mins from ME7 1XE.
Call 01227 290 098
Rochester sex addiction counsellor
Do you want to talk to an experienced sex addiction counsellor in Rochester Kent? I am only 40 mins from ME4 6PN.
Are you looking for sex addiction counselling in Rochester Kent? I am only 40 mins from ME4 6PN.
Call 01227 290 098
Gravesend sex addiction counsellor
Do you want to talk to an experienced sex addiction counsellor in Gravesend Kent? I am only 40 mins from DA11 0HP
Call 01227 290 098
Sexual compulsion
The facts on sexual compulsion can seem vague at best. There is very little meaningful UK based research on sex or pornography addiction. In the US addiction academics have being studying the sexual behaviour and sexual preferences of sex addicts for some time.
This is a fact – On August 15, 2011 the American Society of Addiction Medicine (ASAM) issued a public statement defining all addiction including sexual behaviour addiction in terms of brain changes. "Addiction is a primary, chronic disease of brain reward, motivation, memory and related circuitry".
Sensitive, effective help is available now from our highly experienced and qualified sexual addiction therapists. We will help you understand what constitutes being a sex addict. Sex addiction counselling is at the core of the services we provide.
Are you a sex addict?
Generally:
You will spend a good deal of time doing it, thinking about it, hiding it, recovering it, feeling ashamed about it, regretting it or avoiding it
You will do it much more than when you first started
You will make promises to yourself about it that you don't keep
You will feel agitated, anxious, depressed or generally ill at ease when not able to do it
You will do other activities specifically in attempt to stop being tempted
Your will loved ones feel concerned or even betrayed by your actions, or would do if they knew the truth about your behaviour
You are not alone. Read on …
General pornography statistics
34% of internet users have experienced unwanted exposure to pornographic content through ads, pop up ads, misdirected links or emails
Every second £2000 is being spent on pornography on the internet
35% of all internet downloads are related to pornography
Every second 28,258 users are watching pornography on the internet
25% of all search engine queries are related to pornography, or about 68 million search queries a day
Every second 372 people are typing the word "adult" into search engines
One third of porn viewers are women
2.5 billion emails sent or received every day contain porn
Every 39 minutes a new pornography video is being created in the United States alone
Sometimes rehab is the preferred option. David Goodlad supervises rehabs and is able to offer information on choices available and provide suitable aftercare.
Youth pornography statistics
A significant relationship exists among teens between feelings of loneliness, including major depression and frequent pornography use.
Pornography viewing by teens negatively affects the critical developmental phase teenagers ordinarily go through in order  to learn how to explore their sexuality in a healthy way; these teenage years are when we are at most vulnerable to uncertainty about our sexual beliefs and moral values.
Teenagers with frequent exposure to sexual content on TV have a substantially greater likelihood of teenage pregnancy; and the likelihood of teen pregnancy was twice as high when the quantity of sexual content exposure within the viewing episodes was high.
Adolescents exposed to high levels of pornography have lower levels of sexual self-esteem.
Sex addiction in one form or another has always been present across all sections of society, documented throughout the centuries. Often 'culturally denied' but always there under the surface.
Broadband internet has caused an explosion of sex related addictions. Social media has taken to another level. We think our online activity is secret. When online we think we can do what we like, when we like and with who we like in complete anonymity. This is true, until we are found out and are forced to face the consequences.
Understanding the process of Sex Addiction
For lasting change to take place, the entire scope of the problematic sexual behaviour must first be explored. Each and every acting out behaviour needs to be explored, understood and identified in a complete, systematic and ordered manner. This should involve listing all sexual addiction behaviours and examining them in terms of Common Risks, Regrets, Motivation, Consequences and Time.
Common Risks
Being in situations or places where loss of control happened before
Being in conflict with other people
Experiencing unwanted feelings such as hostility, depression, anxiety and not knowing how to cope.
Regrets
These regrets are always personal, hidden but speak for themselves; all must be specified in order to protect the sex addict against future relapse. This is the key to increasing awareness, giving power over doubt as to what changes can be achieved.
Motivation
Understanding the initial motivation to perform the action and what actually happened as a result is critical.
Consequences
Increased awareness is the key to change. By examining the justification and results of the problematic action, a deeper awareness of the associated consequence is caused.
Time
Not being impatient. Making 'time' work for you, rather than causing time to work against you; time can be a great friend as well as a great healer.
For a private consultation with a fully qualified therapist call 01227 290 098
email office@davidgoodlad.anewwebdesign.co.uk
Anger Management – Couples Counselling – Relationships -Depression – Addictions – Alcohol Counselling – Co-Dependency Counselling
David is able to see client's strictly by appointment only and his practice adheres to the BACP and FDAP code of ethics for practice.
A professional counselling service from a fully qualified Psychological counsellor within easy reach of Canterbury, Herne Bay, Dover, Folkestone, Deal, Whitstable, Maidstone, Sittingbourne, Ashford, Faversham, Gillingham, Rochester, Gravesend, Sandwich. One minute from Canterbury East Station.
Maidstone sex addiction counsellor