Bereavement Counsellor
We are here ready to support you through your bereavement. Grief can hit us at anytime. Grief counselling can help you make sense of your bereavement. The loss of a loved one can be unbearable. We are often left with powerful, sometimes conflicting feelings. There is no need to suffer in silence We can help. David Goodlad FRSPH RSA is a highly experienced grief and bereavement counsellor. Grief and bereavement counselling really can help people understand and live better with their loss. Our contact details can be found here. You can read what David's clients say about him here.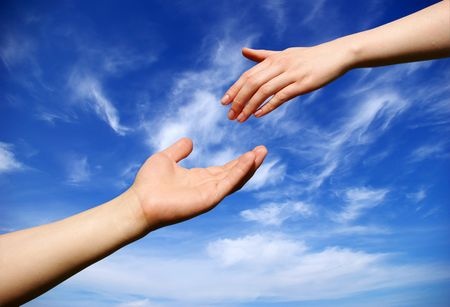 Bereavement Counselling
The process of bereavement counselling is a very sensitive form of counselling. It is grief that dictates the session.  Grief has its own pace and its own unique 'demand to be heard'. All the early tasks involved in loss are very important in helping us survive the death. I will be able to explain how and why they are important.
As counsellors we are here ready to help you. It is important to speak about feelings of bereavement, not to bottle them up.
When someone close to us dies we experience a variety of emotions. If you have lost a loved one talking about what you feel and think can really help.  Bereavement counselling and grief counselling really can help the healing process.
Call for an appointment with David Goodlad 01227 290 098.
However much we thought we had prepared for the death, we may still feel numb and shocked. We may be deeply upset, and at the same time relieved. We might feel guilty that we can now make plans for our own future. Losing someone close to us can be one of the most confusing things we ever have to go through. We all cope with bereavement in different ways. There is not necessarily  a right or a wrong way to grieve.
You may also feel guilty that you are thinking of yourself at this time. You may feel guilty that you don't want to think about recent events. These are all natural and quite normal reactions. Coping with bereavement is a long process. If you feel you need help in coping with your feelings at this time, call for an appointment.
Symptoms of Bereavement or Grief
Physical Pain – Tightness in the body, Breathlessness, Lack of energy.
Confusion, Hallucinations and Disbelief
Obsession with the Deceased, Sleeplessness and Lack of appetite.
A Personal Journey of Bereavement
Some people find it helpful to understand bereavement through five stages; Denial, Anger, Bargaining, Depression, and Acceptance. These stages can also apply to personal change, trauma and emotional upset, resulting from factors other than death and dying.
It has long been recognised that people have their own individual journey for coming to terms with death and bereavement. The phases and stages of grief often taught on counselling courses can give a false impression that one must move through each phase or the grieving process is not complete. This is untrue.
Rather than trying to or having to explain why we are "still grieving", is helps sometimes to think in terms of "I am learning to live with my loss" or "I am adapting and this takes time, patience and love" rather than "I can't seem to get over it".
There are many models of explaining grief. Your experience will be unique with its own timeline; here is a breakdown of the Five Stages mentioned above, remember this is just one example of many grief theories:
Denial
Denial is another way of saying 'we reject an idea'. Rarely is it deliberate or conscious. It is a defence mechanism and perfectly natural. It can be a conscious or unconscious refusal to accept facts, information, reality, relating to the situation concerned. Some people can become locked in this stage; "I feel fine"and "This can't be happening, not to me." Denial, or rejection, is usually only a temporary defence for the individual. This feeling is generally replaced with heightened awareness of possessions and individuals that will be left behind after death.
Anger
People coping with emotional upset can be angry with themselves, and/or with others, especially those close to them. Anger can manifest in different ways; "Why me? It's not fair!", "How can this happen to me?", '"Who is to blame?". Once in the second stage, the individual recognises that denial cannot continue, mainly because it is now conscious. Because of anger and misplaced feelings of rage and envy you may find that this person is very difficult to care for.
Bargaining
Traditionally the bargaining stage for people facing death can involve attempting to bargain with whatever higher power the person believes in. Bargaining rarely provides a sustainable solution, especially if it's a matter of life or death; "I'll do anything for a few more years", "I will give my life savings if…". The third stage involves the hope that the individual can somehow postpone or delay death. Usually, the negotiation for an extended life is made with a higher power in exchange for a reformed lifestyle. Psychologically, the individual is saying, "I understand I will die, but if I could just do something to buy more time…''.
Depression
In a way 'depression' can be the dress rehearsal or the practice run for the 'aftermath' of the bereavement.  It is described as a form of acceptance, with emotional attachment. It's natural to feel sadness and regret, fear, uncertainty. It shows that the person has at least began to accept the reality; "I'm so sad, why bother with anything?", "I'm going to die soon so what's the point…", "I miss my loved one, why go on?". During the fourth stage, the dying person begins to understand the certainty of death. Because of this, the individual may become silent, refuse visitors and spend much time crying and grieving. This process allows the dying person to disconnect from things of love and affection. It is not recommended to attempt to cheer up an individual who is in this stage. It is an important time for grieving that must be processed.
Acceptance
Again this stage definitely varies according to the person's situation, although broadly it is an indication that there is some emotional detachment and objectivity. People dying can enter this stage a long time before the people they leave behind, who must necessarily pass through their own individual stages of dealing with the grief, "It's going to be okay", "I can't fight it, I may as well prepare for it". In this last stage, individuals begin to come to terms with their mortality, or that of a loved one, or other tragic event.
For a private consultation with a fully qualified therapist, contact us here.
Anger Management – Couples Counselling – Relationships -Depression – Bereavement – Anxiety Addictions – Postnatal Depression – Pre Birth Concerns – Alcohol Counselling – Co-Dependency Counselling
Psychiatric Assessments in Harley Street London are available now please contact me for more information.
David is able to see clients strictly by appointment only and his practice is strictly governed by the BACP and FDAP code of ethics for practice.
A professional counselling service from a fully qualified counsellor within easy reach of Canterbury, Herne Bay, Dover, Folkestone, Deal, Whitstable, Minster, Sittingbourne, Ashford, Faversham, Whitfield, Sandwich. One minute from Canterbury East Station.