Relationship Counselling
We provide confidential relationship counselling in Canterbury. First and foremost we provide relationship counselling to overcome trust, betrayal and self-esteem issues. Has your relationship hit a crisis point? Has communication all but stopped? Are you constantly bickering and even arguing? Call  01227 290 098 now to speak with a professional counsellor.
If you feel all trust has gone, or there is no intimacy, we can help.
Even new relationships can be helped by couples counselling. Contact us for an appointment with a qualified couples counsellor. Let us provide support and help with your relationship difficulties.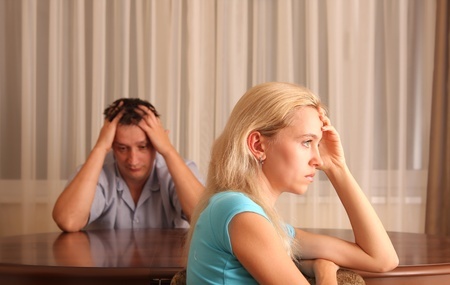 Building and sustaining a relationship can take lot of energy. It can be devastating when a relationship ends, furthermore it is common to blame oneself. As a result, all self-belief and self-trust of goes. Most noteworthy you begin to believe that relationships aren't for you. It doesn't have to be that way, call us, we can help.
Fear that a relationship might end or in contrast fear that a relationship won't end can be equally disturbing. The base of these fears are almost always in a very negative self view, a view we can help you change.
For a confidential couples counselling session with a qualified relationship counsellor, call today. If you are married and do not want a divorce, then marriage counselling really can help. There is no quick fix but we will help you explore your concerns, improve your understanding and reach a point of greater awareness.
Call us now on 01227 290 098.
Couples Counsellor
Relationships are difficult. If you are wondering why your relationship is not working, a qualified couples counsellor can help you understand. Natalie Prior is our senior couples counsellor. Natalie has been providing couples counselling for many years. Couples counselling involves seeing both halves of the relationship at the same time. It is critical that a couples counsellor is able to hold communication between the two clients, whilst not 'taking sides'. The couples counselling process is a demanding one and Natalie Prior is one of the most experienced couples counsellors in Kent. Read more about couple counselling on our Counselling for Couples page by clicking here
Relationship Issues
Consider for a moment some of the effects of relationship issues and compare them to a serious illness.  Serious illnesses can cause abnormal heart rhythms, sweating,  loss of sleep, loss of concentration and sudden changes in eating patterns, the list goes on. Relationship issues can cause exactly the same symptoms and more. This can be changed. Call us. Relationship counselling without a partner or alone can also be effective.
Relationship Counselling in Canterbury
Our relationship counselling is effective and our approach is sensitive.
We have been providing relationship counselling in Canterbury for many years.
For a caring, supportive and helpful therapy call us. We can help you through this difficult time. We will help you understand what is happening. Our relationship therapists are highly qualified counsellors. Our relationship counselling is carried out by a relationship counsellor who is first and foremost interested in helping you.
Whether you are thinking of beginning a new relationship or have concerns and trust issues about the one you are already in, relationship counselling can help.  or are no longer in one but are left unsure, in pain or just confused, we can help you. We are a private and confidential service offering relationship counselling in Canterbury, Kent.
If you are experiencing doubt and uncertainty about what to do, we can help you.
Your clarity of purpose, security and direction are so easily removed when you experience relationship issues.
We work with any kind of relationship issue
We have many years experience in providing couples counselling in Kent. We help individuals come to terms with the most difficult of relationship issues. If you feel let down by someone or have doubts about your own actions, call us for an appointment. Your relationship difficulties maybe divorce or separation, affairs or betrayal, sexual issues or just a feeling of being completely lost. It helps to talk it through properly.
For a private consultation with a fully qualified Psychological therapist call 01227 290 098
email office@davidgoodlad.anewwebdesign.co.uk
Relationship counselling for Canterbury, Dover, Whitstable, Faversham and surrounding areas.
Psychiatric Assessments in Harley Street London are also available please contact me for more information.