Counselling in Canterbury
David Goodlad MA FRSPH RSA Counsellor and Psychotherapist

I provide Counselling in Canterbury. I help clients with even the most troublesome of concerns. From the loss of a loved one to secretive online use, from affairs to habits that are out of control. My counselling helps all types of people change and improve their situation –  see what my clients say here – testimonials. I have excellent counselling programmes to help you change and improve your situation.
If your relationship is in trouble or if you want to understand your feelings, call me.  I am a Senior Registered Counsellor and Psychotherapist. Furthermore I am privileged to work alongside my colleague Natalie Prior, the relationship therapy expert. We are able to provide both short term counselling and long term psychotherapy. Call 01227 290 098.
Choosing the right counsellor
You are reading this because either you or someone you care about needs some help. Choosing the right counsellor is essential to aid the change you are looking for.
As an experienced therapist / counsellor I have a wealth of experience in helping people from all walks of life and all sorts of problems regain the life they want.
I am very approachable, non-judgemental and you will find I quickly engage with you and suggest and agree goals for your treatment.
When choosing a counsellor make sure that as I am, they are a member of relevant governing bodies including the British Association for Counselling and Psychotherapy (BACP), UK Council for Psychotherapy (UKCP), Registration Body & Network for Addiction Professionals (FDAP).
Make sure your chosen counsellor has the appropriate expertise in the area of counselling you require.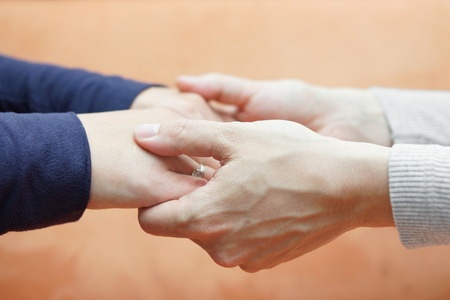 I listen and pay attention to my clients words. As a counsellor I help my clients assess their situation. I help them understand their circumstances and plan a meaningful way forward. My counselling services are available to clients throughout Kent and beyond. Call now to speak with a professional counsellor 01227 290 098.
Counselling in Canterbury
If you are struggling with difficult emotions, or if your behaviour is causing problems, I can help. I specialise in helping people strengthen emotions and change behaviour. First and foremost I have been providing counselling in Canterbury since 2004. I have been a counselor for over 25 years. I can help you with emotional problems, behavioural problems and addiction. Click here to read what my client's say about me.
We help people restore their self worth. I also specialise in counselling clients with relationship problems.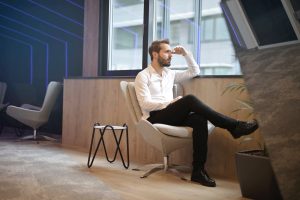 We are here to help you now. Simply call 01227 290 098 to see an experienced counsellor.
What we provide
We provide one to one and couples therapy. We also provide counselling for family members, which is often particularly helpful for clients with alcohol problems. This is particularly the case when considering alcohol rehab or addiction treatment.
We provide therapy services for post graduate students at Canterbury University and students at Christchurch University in Kent. on a private basis. We do not take NHS referrals.
We are trained in various schools of therapy. David Goodlad is an expert on alcohol issues, addiction treatment and rehab services.  David Goodlad is an Accredited Integrative Psychotherapist. You can call today for an appointment on 01227 290 098
Psychotherapy
In addition to counselling we also provide long term psychotherapy. We are accredited and registered. We help our clients look at the deeper issues, such as loss, betrayal, grief and the root causes of addiction. We can help put to rest the past and settle fears and trauma. Psychotherapy often requires a longer term commitment from a client. The psychotherapist needs to be able to hold a long term relationship. Psychotherapy demands the psychotherapist to be able to go with the client anywhere the clients dialogue takes them, no matter how upsetting it is to hear.
Addiction
Addiction takes many forms. Most importantly whether it is process based addiction (e.g. gambling or porn use) or an indigestible addiction (alcohol or other substances) we can help you stop the habit. Often people are surprised just how simple the change process is from addiction, once they grasp it. There is a way out of addiction. The first step is to listen to your voice telling you because then is the best time to do something about it.
Call today on  01227 290 098 for an appointment with an addition specialist.
Canterbury Counsellor, David Goodlad FRSPH MA RSA
David has more than twenty years experience practicing as an addiction counsellor. As well as providing addiction Counselling in Canterbury, Kent. He has worked and lived in Europe and South Africa. He has taught addiction psychology at Universities in Manchester, Cape Town, Mauritius and Kent University.
David has been a professional counsellor for nearly thirty years. You can read more about David Goodlad here.
For a private consultation with a fully qualified BACP therapist, call 01227 290 098 or email: office@davidgoodlad.anewwebdesign.co.uk
Canterbury Counselling note: David is able to see clients by appointment only and his practice is governed by the BACP and FDAP code of ethics for practice.
Its good to talk.