David Goodlad FRSPH MA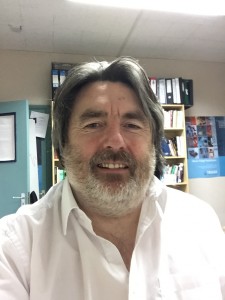 David Goodlad is Senior Counsellor practicing in Canterbury. He moved to Canterbury in 2004, where he began to develop his successful Canterbury Counselling practice. In addition to being a psychotherapist, David has been a musician since he was six years old. David is married and has two children.  He has been a keen fisherman for most of his life.
The counselling David provides covers all manner of personal issues. As a counsellor he is warm and compassionate, but also able to work with the most challenging of client's experiences.
Contact David here.            See what David's clients say about him here.
David's Qualifications and Professional Recognition
FRSPH – Fellow of the Royal Society for Public Health, Royal Society for Public Health
MA – Masters Degree in Counselling and Psychotherapy, Victoria University of Manchester
RSAM BACP (Registered Senior Accredited Member) – Senior Accredited Practitioner, British Association for Counselling and Psychotherapy
Addiction specific he has held:
ATSAC – Member of the Association for the Treatment of Sexual Addiction and Compulsivity
ICADC – Internationally accredited Alcohol and Drug Counsellor, United Kingdom Board of IC&RC (USA transferable)
NCAC – FDAP accredited Counsellor, Federation of Drug and Alcohol Professionals, UK
ADAP – Accredited Drug and Alcohol Professional, Federation of Drug and Alcohol Professionals, UK
SASSI – Accredited substance abuse screening, interpretation and profiling
A professional counselling service with a fully qualified counsellor within easy reach of Canterbury, Herne Bay, Dover, Folkestone, Deal, Whitstable, Minster, Sittingbourne, Ashford, Faversham, Whitfield, Sandwich. One minute from Canterbury East Station.
For a private consultation with a fully qualified psychological therapist contact here.
 email office@davidgoodlad.anewwebdesign.co.uk
David is able to see clients strictly by appointment only and his practice is strictly governed by the BACP and FDAP code of ethics for practice.